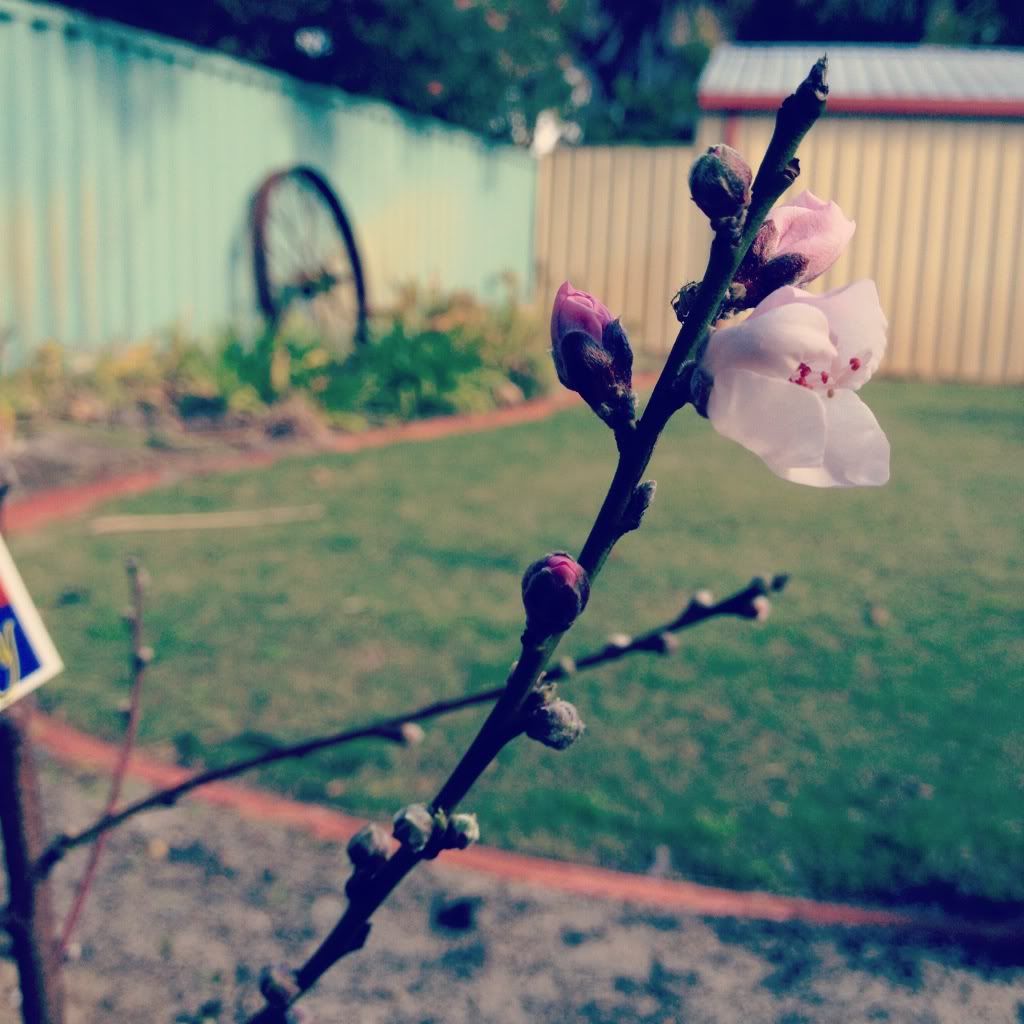 Blossoms on the nectarine tree
There is lots happening in my garden at the moment. Lots and yet not much. We are slowly decimating everything really. Apart from the fruit trees and the bulbs. I want more flowering plants. I am all about pretty flowers. So apart from a few small sections of colour out the front, our garden is actually looking a bit empty. I've been looking for ideas on some nice shrubs to plant and we've planted a few ground cover plants that I seem to have killed already. The rhoeo that you can see below behind the snowdrops looks great in blur, but actuality it is all dry brown tipped and has been since I put it in. I don't know what to do with it? Well, I do, pull it out again. But I don't know how to make it look better so I don't have to pull it out. I planted some flower seeds in early Autumn and of the three different varieties only one has sprouted. Silly black thumb.
Gardening is not a natural talent for me, it is a bit of a struggle and I keep killing things. I really love beautiful gardens though so I am determined to keep trying. But I'm thinking I need a bit of help setting up. What I really need is for MR to get motivated in the back garden and put in a new garden limestone edging instead of the yucky red curbing stuff you can see in the picture above. (Hint hint honey!) Then we can get started properly. We also really need to re-edge the front garden beds too, as the bricks that currently are doing the job are loose and broken in many parts.
So in the meantime I am enjoying my bulbs.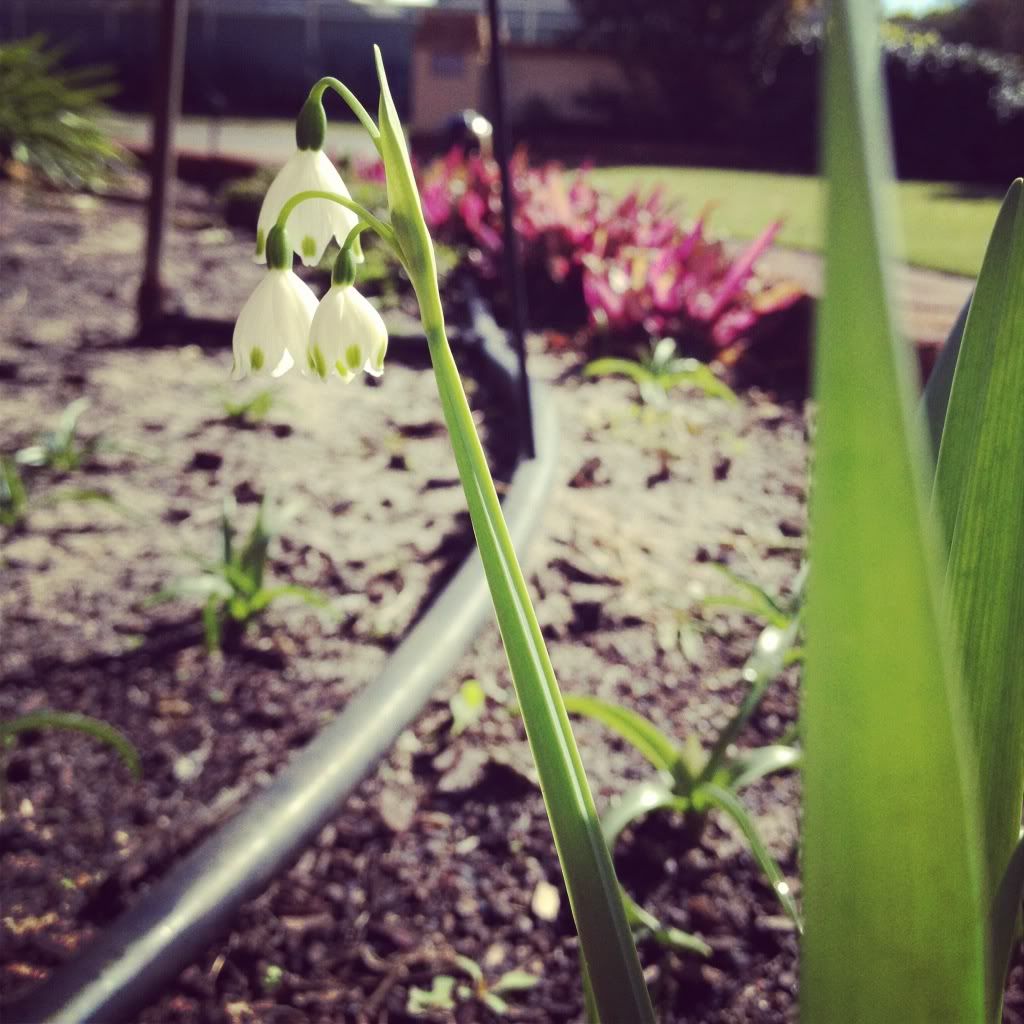 My snowdrops have multiplied, much to my delight - I must be doing something right!
Some new bulbs this year - tulips, in white...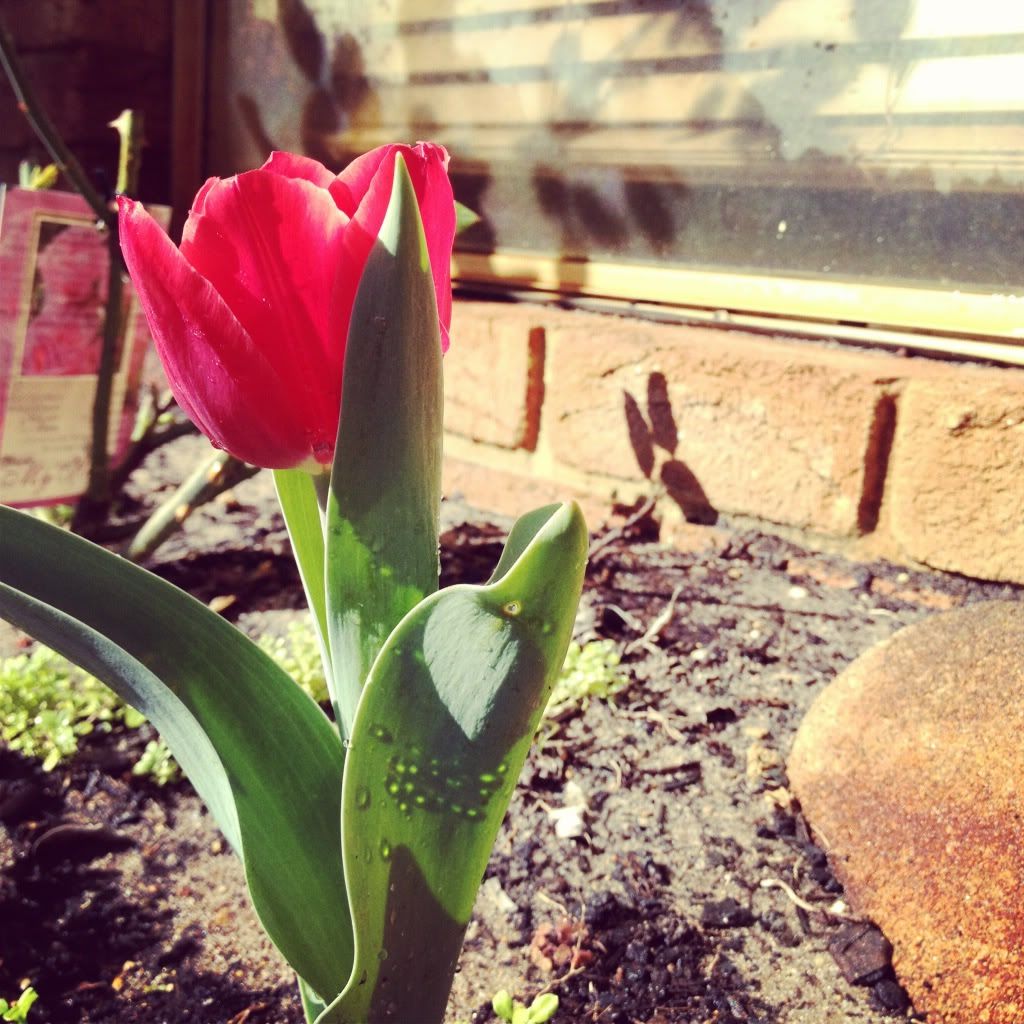 red and also in yellow and purple but they are yet to bloom
How did you go about planning your garden? Did you get someone in who knew about soil types and conditions and what not and what would and wouldn't work or did you just wing it? Do you have any advice? I'm clutching at straws!
And I have a question for any green thumbs out there too... do you recognise this plant? Its a medium size shrub. I saw it down south and really liked it but I have no idea what it is called! The flowers are a bit more purple than the picture shows. Any help would be much appreciated!