I've recently been having an urge to embroider. I learnt as a child but I haven't done it since but I really just want to embroider stuff. Plus, it is a much easier craft to take into hospital. Hopefully I won't have to use it for that anytime soon though. I know I should start with something small, but I have been pouring over some very lovely patterns on etsy and pinterest and oh they are so tempting!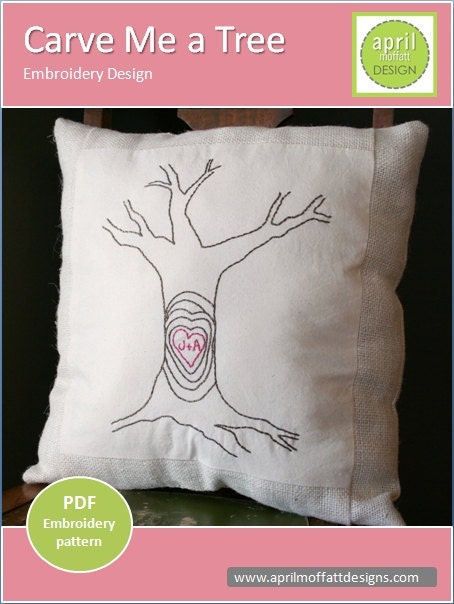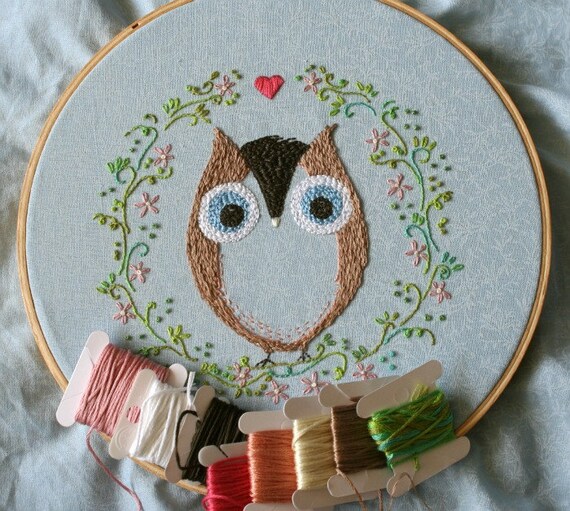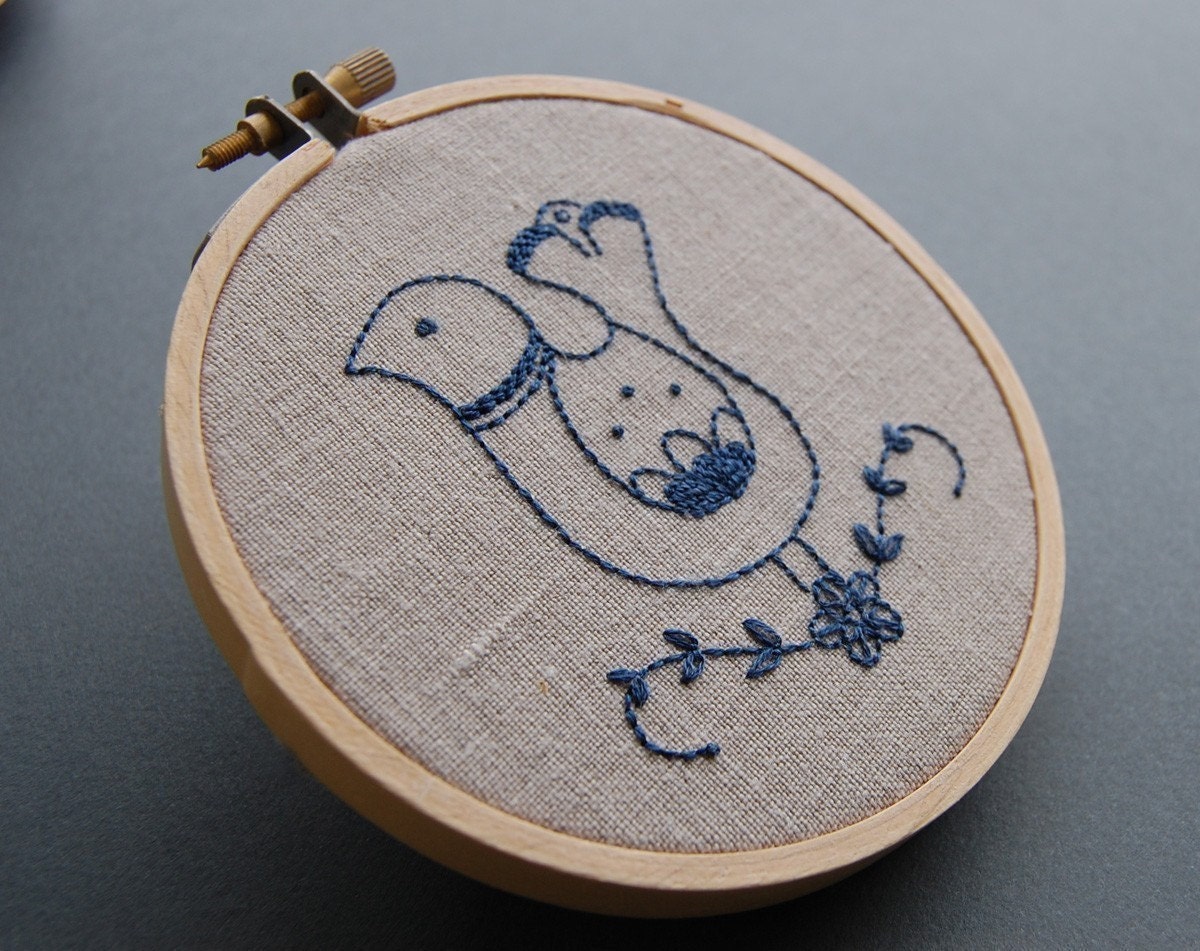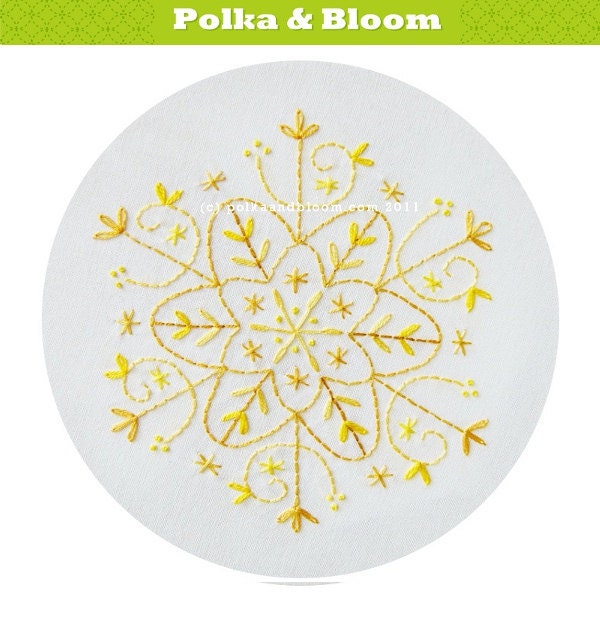 and how could I go past an embroidered cuckoo clock!!
I think this one might need to wait til my skill level catches up!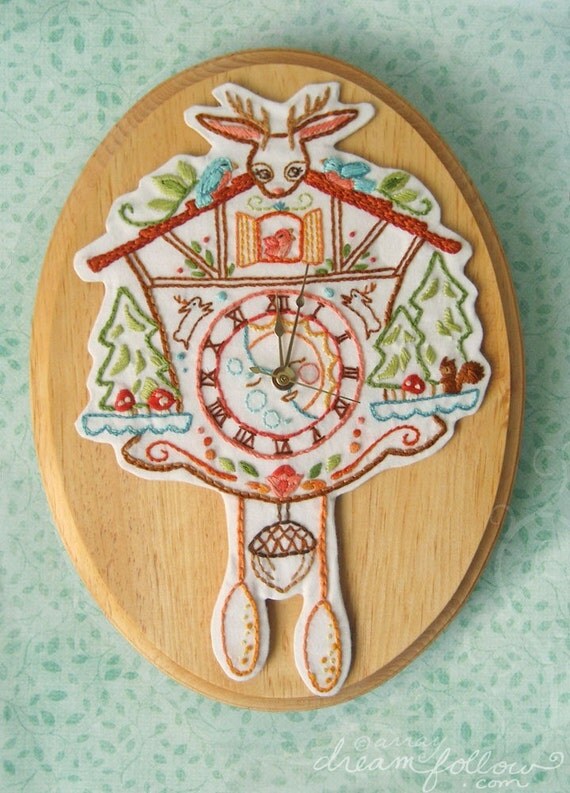 I think I might have to start very simple though and see how I go from there.
If only embroidery was the only new thing I wanted to try out. I also really want to do some more ceramics/clay work and also some mosaics. I have plenty of time to do it all but no funds for supplies!!*
What new craft do you want to try?
* and seeing as it is currently 11.33pm I have again failed to get my
$5 IBLO deal
. Bugger.